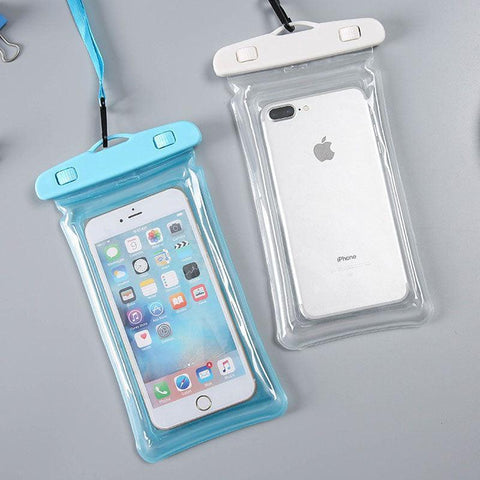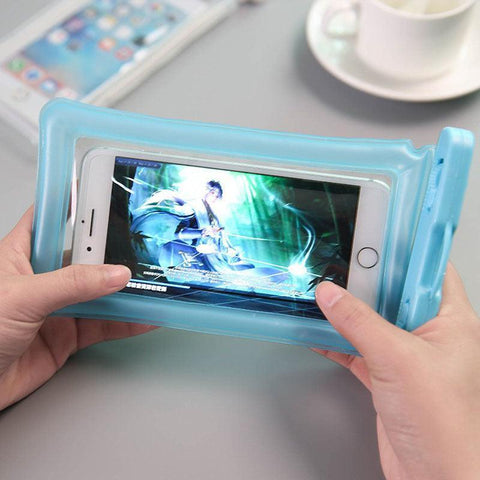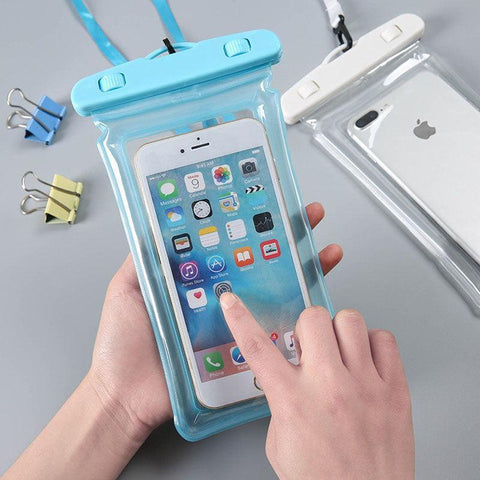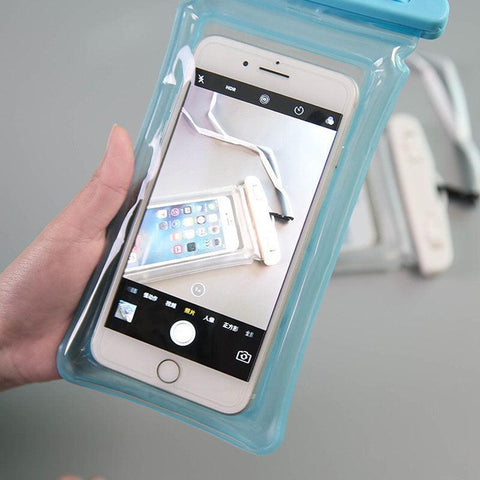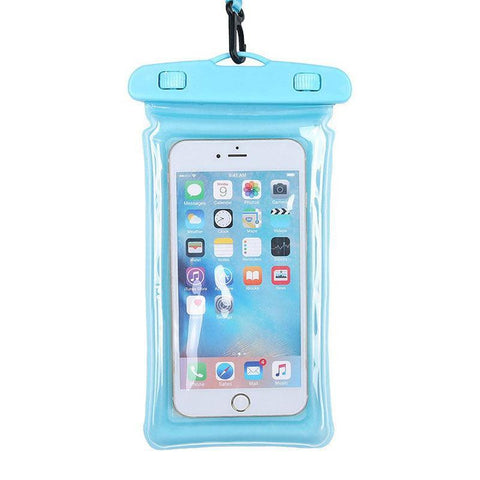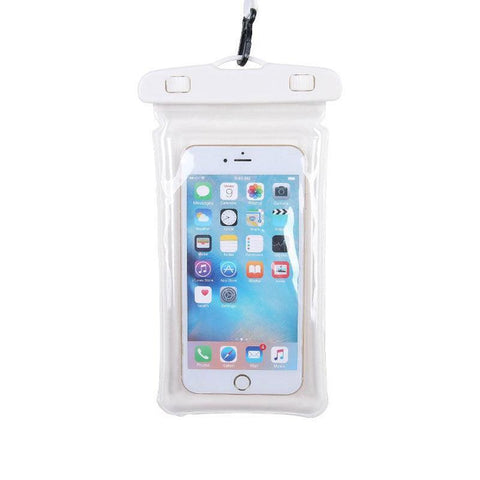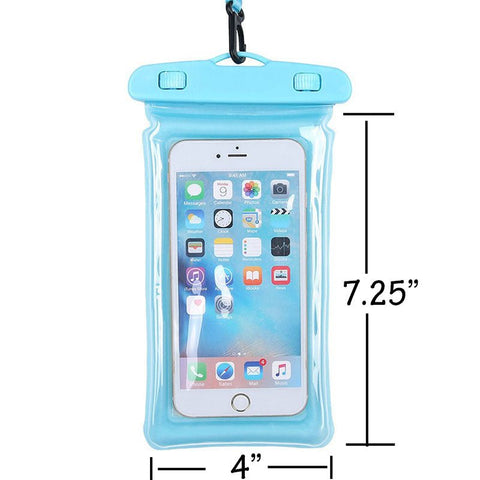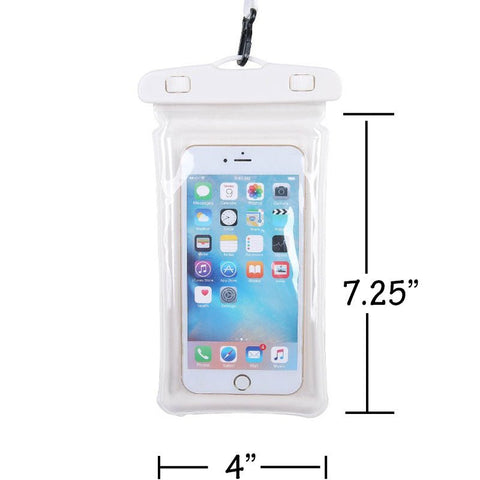 Waterproof Cell Phone Pouch Universal Dry Bag Case with Neck Lanyard - Underwater Clear Cellphone Protector for for Beach Pool Swimming
Orders ship in 1 business day; delivery in 2-5 business days. US stocked.
💲 √ Purchase quantity of any products eligible for discounts
🌟 2 Items+ get 10% off
🌟 5 Items+ get 15% off
🌟10 Items+ get 20% off
Checking local availability
Shipping and Return
Shipping fees are calculated at checkout base on USPS rate, 1 business day of handling time, 2-5 days of delivery time depending on destination address.  
Free Shipping on order over $99
We have a 30-day return policy, which means you have 30 days after receiving your item to request a return.

Description:
Protect your phone from waters reach with our universal pouch, the ultimate cover-up for any cell phone on the beach! (pack of 2)
Introducing our Phone Waterproof Pouch Universal Cover, the ultimate solution to protect your phone on any water adventure! This innovative waterproof pouch is made with high-quality materials that provide complete protection against water and dust. Whether you are going swimming, camping or just taking a bath, this phone cover will keep your cell phone safe and dry. The clear window allows full access to all touch screen features while still keeping your device protected. Protect your investment now with our Phone Waterproof Pouch Universal Cover!
Pack of 2 pouches (1 blue & 1 white)
Keep your phone safe and dry with our waterproof pouch, perfect for outdoor activities or beach days
Protect your phone from accidental spills or splashes with a reliable cell phone cover
Our universal waterproof pouch fits most phones, making it a versatile and practical accessory to have on hand
Invest in a durable and high-quality phone pouch that will keep your device protected against water damage for years to come
Size: 4"w x 7.25"h
Important Note:
Please conduct a safety test before using the product. Putting a tissue inside the bag and submerge into the water for 30 minutes, then take it out to check if tissue has been wet. DO NOT use the product if the tissue is wet.
We can replace or refund if the phone pouch bag is defected, but not responsible if your devices are damaged while using it. It's your responsible to make sure that the bag is not leak and securely seal before going into water.
Tip: put little tissue on the back of phone or after the sealing section then seal the bag. During your activity, if you see tissue having wet symptom, immediately get phone out and inspect.
If your phone has a big case, might needed to remove the case to fit in, the bag is designed for phone, not big case size.
When underwater, touch screen may not be as sensitive as usual because of water pressure, you can take photos using volume buttons when underwater.
With the bag covered, the Home button won't recognize your fingerprint, this is normal condition. you need to use the side home button and type passkey to unlock.